Does Discussing Your 'Price' on Business Meetings Give You the Heebie Jeebies? Not Anymore!
I remember how excited I was when I arrived in London following a crazy year in NYC.
Living in The Big Apple had felt like something like out of a movie: I arrived in Manhattan not knowing anybody, got a job as a waitress and started my real estate licence. As I'm a Kiwi, my visa was unfortunately only for one year. Knowing I couldn't go back to NZ now, I decided London would be my next home.
Photos taken in Dubai Design District. For today's office look, I'm wearing a chic power dress by Maraley Business Casual, Chanel bag, Michael Kors watch and Prada sunglasses (look is linked below).
I'd been getting career-ready for this moment; reading business books and speaking to friends about what I should wear to my interviews etc. I spent four weeks writing my CV! I definitely had the drive but was almost near green!
I've mentioned in a previous post that I 'fell' into recruitment, and I was incredibly fortunate to have an excellent manager who taught me skills that I'm certain I will use throughout my career - including the difficult conversation of pricing. As a woman new to 'business,' I initially struggled with these discussions.
And I know I'm not alone! When I asked my Instagram community (@deals_in_high_heels) how THEY felt, I found this was a common theme amongst women, especially. It seems as though, despite KNOWING our service is worth the money, we are concerned clients won't see the value and it suddenly becomes waaaay too difficult to discuss...
Here are MY top tips to increase your confidence when speaking about your prices in business meetings
CHANGE YOUR VIEW
Stop feeling awkward and stop thinking of pricing as something you need to hide! Just as my manager Alastair said; when you are passionate about what you do and understand your worth in the market, you will instantly feel more confident about your prices. Your clients need YOU!
Know what they need
We've all been here... when your client asks about your price before you've had time to catch Jill...? Joanne...? their name.
How do you handle this? Firstly, say "thanks... Jane" for coming to you. "I'll need to hear more about what exactly it is you're looking for and how much work is involved before I give you an exact figure."
Get them thinking how much they NEED your service/ product and the value it will bring. Engage with them and ask further questions to get all the details you need as there are many things you need to take into consideration when pricing.
Tell them what they get for their 'buck'
Don't you dare just give them a figure! Instead, describe exactly what's involved in your pricing model. You can do this either at the end of your conversation, or you can tell them you'll get back to them within 48 hours with a written proposal.
For me, as a Recruiter for Marketing: Instead of "I will find you a candidate for XXXXaed" explain to them exactly what they will get for their money. Describe your process, the amount and specific work that's involved.
"Using our huge candidate data base compiled from a successful 13 years in the region, referrals from my network, and headhunting strategies; I ensure I find the strongest, technically-sound, Digital Marketing candidates. I phone screen them firstly, followed by a face to face meeting where I can question them and ensure they tick all the credentials you are looking for. Only then, will I short list and send you my top three. I completely manage the entire process down to the moment they sign the contract and start, to guarantee a successful and stress free on-boarding."
Unique Selling Proposition
You don't want to miss out to your competitors, do you? When talking shop, make sure they know what makes you, your product, or service so special. You can read my previous post on how to create your USP here.
Benefits not Features
NOBODY CARES that your product or service has lots of fab features. Focus on how it BENEFITS your client! When they are describing exactly what it is they are looking for in the first part, make mental (or written) notes. This is when you explain how your service or product will address these pin point factors.
And woohoo, your service or product is just what they are looking for!
Practice
If talking about prices gives you a tummy of nervous butterflies, practice it in front of a mirror. Preparation is the key to confidence - have some lines memorised to go-to! Eye contact is important; if you have trouble maintaining it then look at their nose - trust me, people don't know any different!
Reassure
Who is a similar client to them that you have also helped? Reassure their decision by mentioning them and their ROI results.
Discussing pricing on meetings is nothing to fear, in fact it just takes practice and confidence. The 'right price' should never match the value you provide to your clients - how can one put a price on your impact, service and genuine care?
Do your service so well, that no-one will ever challenge your pricing!
Wearing this beautiful emerald dress by Maraley, definitely helped with my confidence... I feel ready to do BUSINESS - I love the powerful collar especially! Maraley has beautiful, feminine business-wear, carefully designed by Mehri. This work-wear collection is inspired by her mother who worked in a male dominated industry in the 70s; it's mix of conventualism, charm and embellishment of Turkish embroidery make women feel unique and confident to demonstrate their talents in the work place.
**Use the promo code briar30 for a 30% discount across the entire collection.**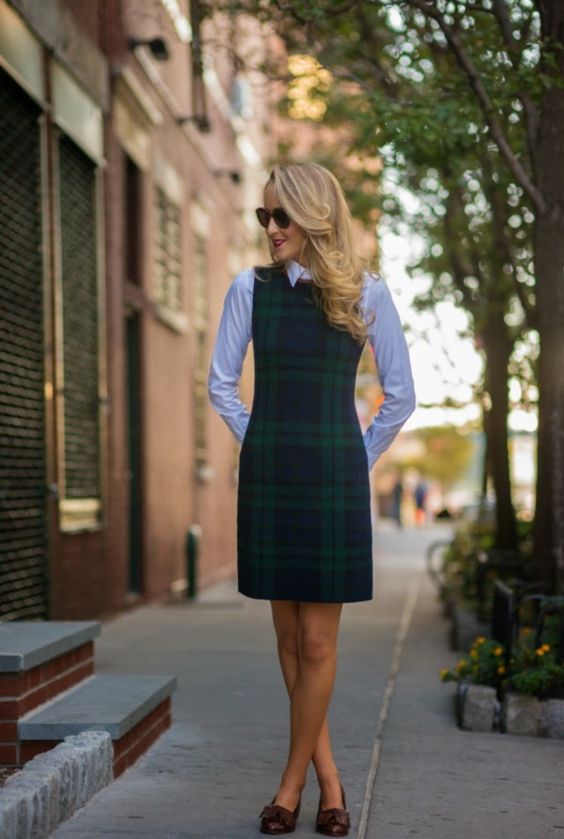 Images are sourced from Pinterest